Holy Week
April 12, 2019 @ 7:30 pm

-

9:30 pm

£10.00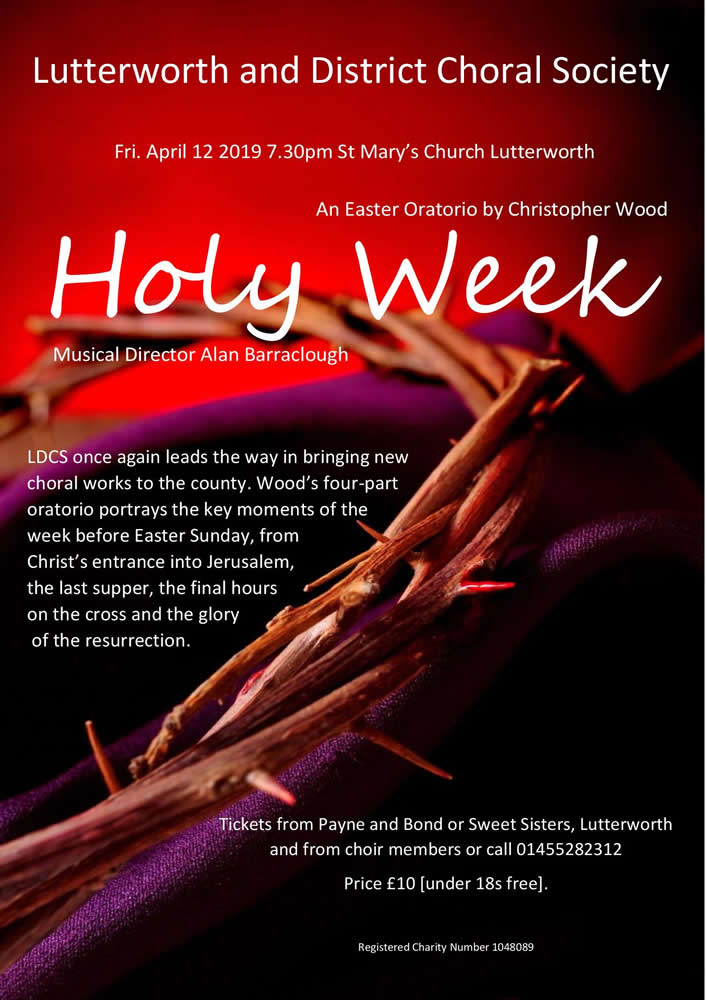 An Easter oratorio by Christopher Wood.
LCDS once again leads the way in bringing new choral works to the county. Wood's four part oratorio portrays the key moments of the week before Easter Sunday, from Christ's entrance into Jerusalem, the last supper, the final hours on the cross and the glory of the resurrection.
*** Comments from the audience:
~ It's always a joy to hear Lutterworth and District Choral Society perform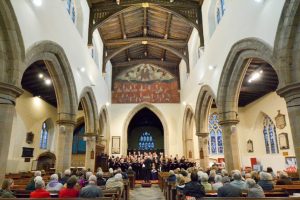 in the beautiful setting of St Mary's church …
~ The concert was a triumph. Great new music and a stunning performance. We came away uplifted. Thank you so much …
~ Christopher Wood is a surgeon and pharmaceutical entrepreneur turned composer who gives generous support to choral societies who introduce his work to music lovers. Having previously performed his "Requiem",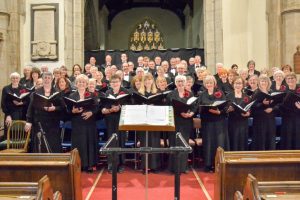 LDCS gave the first performance in the area (and second nationally) of his new work, "Holy Week" …
~ In matching their sound to the mood of each section, LDCS skilfully navigated the nuances of this unfamiliar piece …
~ Part three was especially dramatic, with clearly enunciated short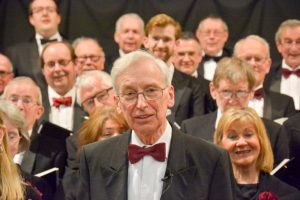 phrases describing the crucifixion and leading to a thoughtful silence …
~ Credit must go to musical director Alan Barraclough, who brought all together with care …
~ This new Easter oratorio was a rare and real treat for the audience.
Comments from associate choir members:
~ We felt the style of music combined with the church setting created an ambience that was perfect for the work … We were privileged to listen to such high quality and accomplished soloists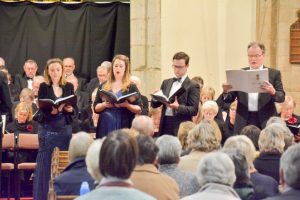 who were very ably accompanied by the choir … The presence of the composer of the work in the choir was an added bonus.
From the composer:
~ Thank you for the wonderful performance of Holy Week. I have been enjoying the afterglow of the whole performance for the past week. It was magnificent. I hope the choir enjoyed it too. Thank you for allowing me to sing with the choir. I don't normally have that pleasure!
And finally:
~ Many hands making light work ….. staging loaded!