We Support Charitable Causes
Since singing is so good a thing.....
At 7.30pm most Mondays we meet at the Lutterworth Methodist Church All singers welcome!
Although we ourselves are a Registered Charity, Number 1048089, we aim to raise funds for a variety of charities at our annual Carol Concert. We especially enjoy supporting those that have a local connection or that are nominated by members of the choir.  The Carol Concert in December 2016 raised £428 for Alzheimer's Society,  and in 2018 an amazing £560 was raised for Medical Detection Dogs.
Charities we have supported in recent years include:
£2,521.85 Collaboratively Raised For Charity At One Concert
'Music For Survivors' concert at Lutterworth Grammar School to help the people of Haiti after the 2010 earthquake
Although not an exhaustive list, below are a number of charities that we suppot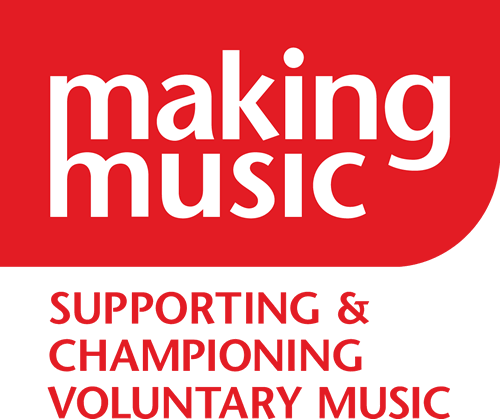 A Thank You To MakingMusic.org
Lutterworth & District Choral Society would like to thank MakingMusic.org for the advice, support and resources they have provided. The organisation is dedicated to supporting amateur musicians, groups and societies like ours to flourish and thrive.
For more information on MakingMusic.org, please visit their website here
We enjoy joining forces with other musical groups in Lutterworth.  Moved by the plight of the people of Haiti after the earthquake in January 2010, we were actively involved in the 'Music for the Survivors' concert at Lutterworth College in February 2010.  The event also featured the Wycliffe Drama Group, Helen Warrington Dance School, Lutterworth Performing Arts Centre, Lutterworth Town Band, Lutterworth Musical Theatre Company and raised an impressive £2,521.85.  We find our audiences at these events are very generous and all charities appreciate our involvement.
70 enthusiastic, committed members..
Lutterworth and District Choral Society continues to flourish, with some 70 enthusiastic, committed members. There is a constant influx of new voices, and a willingness to tackle new works. The choir is always looking for new faces and will carry on its tradition of bringing choral music to the people of south-west Leicestershire for years to come.